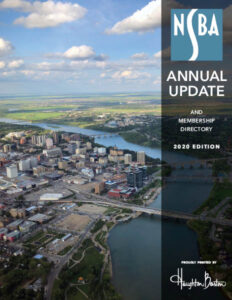 With a new format and glossy print, the 2020 NSBA Annual Update and Membership Directory is available for pick-up at the NSBA Office. To view the online version, please CLICK HERE .
Research & Development
The Canadian Light Source is a national research facility and one of the largest science projects in Canada's history.
Innovation Place encourages and facilitates business opportunities in the technology sector through the development and operation of technology parks at adjacent to the province's universities in Sask
114 - 15 Innovation Boulevard
At Morris Interactive, we start with people.
Our 3 service pillars include
• Business Consulting & Analytics
• Workshops, Training & HR Solutions
• Assessments & Diagnostics

4002 Arthur Rose Avenue
106